Book jacket.
Thursday.
Sunday.
Saturday.
Leaking toilet.
Fake toy gun.
Gun-shy, trigger-happy, morphine addict with a fat lip.
On the subway.
Going to Subway.
For the crutons.
Curtains.


Sandy Beetch.
Thursday.
Tuesday.
Monday.
Only so many days.
Seven.
Eleven.
Something.
Twenty-seven.
I lost my place.


Rocky Bulwinkle.
Thursday.
Automatic typewriter.
Electronic typewriter.
Domestic partridge.
Pear trees.
Absolute predictability.
Predictable.
Mundane.
Monday.


Sally Fields.
Thursday.
Poppy seed bagels.
6 for 2.80.
2.85.
Nickleback.
Funny story: One time somewhere, while I was wishing I was anyplace else, I heard one of the fine gents from the band Nickleback explain how at one point in their oily existence they had worked at a Starbucks and a grande latte blah-blah-blah cost something-or-another-95, so he found himself giving out a large quantity of nickels, to which he would quip, often, "nickel back." Thus, being of sterling intellects and tremendous creativity the band named themselves after the act of making change at Starbucks. Now if only Christopher Reeve would come back from the dead, bring Jesus with him, have Jesus cure his spinal cord injury, get out of his chair, regain strength in his legs, and dawn the blue tights one last time to reverse the rotation of the earth back to 1997 when Chad decided to stop bathing and grow his hair out, and maybe, just maybe, Chad, or anyone of the million Mike's in the band, whom ever once worked at Starbucks, could be saying "nickel back, have a nice day, thank you for shopping Starbucks, blah-blah-blah," instead of, well, you know what the did to us...
Unfunny story: see above.


Bruce's String Team.
Superman's weakness was not kryptonite.
Superman's weakness was not Lois Lane.
Superman's weakness was not Richard Pryor.
Superman's weakness was not booze or hookers or roulette.
Superman's weakness was not venereal disease.
It was horses.
Mine too.
Mine two.
Mine too.


Alexander Graham Cracker Crunch.
Scooby Doo got shot by Jed Clampet.
Driving range golf balls.
Range balls.
Proper names.
Pro-nouns.
Amateur nouns.
Could-have-been nouns.
Would-have-been nouns.
Should-have-been nouns.
Retired nouns.
Has beens.
Has beans.
Will travel.


Beans.
Beans.
The musical...
Nevermind.


Mario and Rhetty.
Magic flutes.
Toot.
Toot.
Toot.
Tin Tin.
Krapp's Last Tape.
Was taped over.
Monday Night Raw.
Undertaker vs. Stone Cold.
Cage match.
Ladder match.
Suicide death match.
Match made in heaven.
Vince McMahon is God.
Sean is Jesus.
Jesus.


Mel Gibson's Guitar Hero.
Road Warrior.
Anti-histamine.
Anti-hyperbole gun.
Hyper Bowl XLI.
Bear.
Bucs.
Broncos.
Bootineers.
Boot in ears.
Botanists.
Anthropologists.
Apologists.
Appalling.


Princess Diana.
Plastic People of the Universe.
Brian Orser.
Brian Boytano.
Egg shakes.
Egg salad sandwiches.
Rocky XLI.
Xui Xui.
Mao Tsetung.
Mao Zedong.
David Branch.
Politicians.
Deal or No Deal.


I don't know what I am doing anymore.
Here.
There.
Anywhere.
Senseless acts of retribution.
Days wasted reading nonsense written by candle light the night before.
I am out of matches.
It is dark.
The lights are on.
Can't stop.
Stop.
No.


Can opener.
Scissors.
Drawer opener.
Toothbrush.
Horse and buggy.
Bugaboo.
Gigaloo.
Good bye Ruby Tuesday's.
Hello Wednesday.
Thursday's.
2 for 1.
5 a 7.
4 to 8.


Rickety old men.
Alan Rickman.
John Daly.
Dilly.
Ice cream shoppe closed on Sundays.
Join me won't you?
Sarah Jessica Parker.
Good Susan.
Good Charlotte.
Bowling for Vowels.
Spellbound back checking fact checkers.
Left wingers.
Caps lock.


Tragedy without retribution is just Donahue.
Ellen tells it like it is.
Sally Jesse Raphael.
The coolest Ninja Turtle of them all.
And I knew them all.
Leonardo fixed machines.
Donatello was a party dude.
Michelangelo painted churches.
Teenage Heroes.


Refus Global.
Excuse yourself after tea.
Fart if you have to.
Leave without being seen.
Come here when you are free.
We can write false proposals in the sky to women named Cindi, with an "i".
I don't own a plane.
Or a pilot.
Or a Pilate CD.
But they had a few hits.
That is more than I can say for Cindi, with an "i".
For an "i".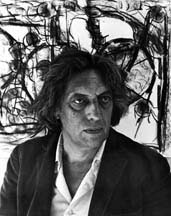 Live by the bread knife.
Die by disillusioned boredom and abject loneliness.
The Lioness.
Best in a long time.
Google it.
Google "it".
Find out what it is.
Find out if it is what they say it is.
Find out all about it.
Find out if it was worth it.
Find out how you will live without it.
Find out later.